viking™ - dry diving suits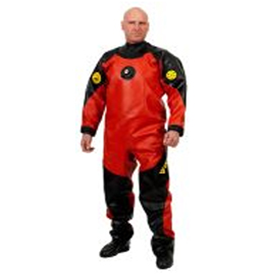 Rubber Dry Suits
VIKING™ rubber dry suits have been developed over a number of years to fulfil the needs and requirements of divers working in the harshest commercial environments around the globe. These areas include Fire, Rescue and Public Safety diving, Military divers and Law Enforcement agencies as well as Sport and Technical divers. Each and every VIKING™ rubber dry suit is therefore designed to provide complete protection - along with both comfort and hassle free maintenance. All crucial and important factors in allowing the diver to focus entirely on the task at hand. Rubber suits are easy to clean and repair minimising down time. All VIKING™ rubber suits feature inside taped and stitched seams for additional security in addition to the outside vulcanised seams.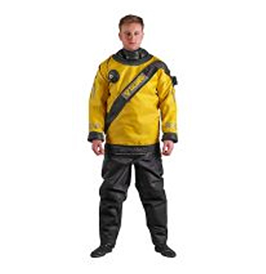 Trilaminate Dry Suits
A portfolio of dry suits manufactured from a range of materials to suit other than contaminated water diving situations.
Ansell Protective Solutions through our VIKING™ brand is well known for manufacturing and suppling vulcanised rubber dry suits. Since 2010 a new portfolio of drysuits has been established, manufactured from a range of materials such as our own, unique stretch VSN Cordura, Nylon and Polyester trilaminates, which are thin and incredibly strong. We have suits designed for diving and surface rescue as well as a Hot Water Suit manufactured from our VSN material.
All VIKING™ trilaminate diving and surface rescue suits feature a unique seam sealing method called "Vulca Seam Technology" whereby the seams are vulcanised similar to VIKING™ rubber suits, but on the inside.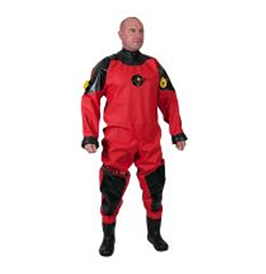 PU Dry Suits
VIKING™ HAZTECH™ is a PU suit designed for warm water, hot climate and contaminated water diving. The suit features HF welded seams for maximum security. In 2012, Ansell proudly introduced the VIKING™ HAZTECH™, which is made from a new generation of TPU material. Designed for contaminated water diving, the VIKING™ HAZTECH™ is fully CE certified with additional HZ and BIO testing completed.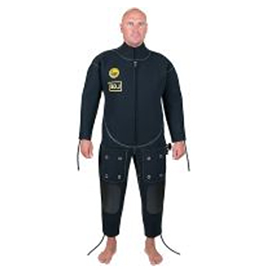 Hot Water Suits
Hot water suits were introduced in the early 1970's. Principally employed in the Offshore industry, and used by divers for extended diving periods, including saturation diving.
These suits are fed by heated water from the surface which circulates inside the suit, and reaches the divers body through holes drilled in rubber tubing which is fitted throughout the suit.
Temperature is regulated by the diver communicating with the surface team, and the water flow can be controlled by the diver by way of a valve fitted on the thigh of the suit.
Hot water suits are also used by commercial divers, and military divers.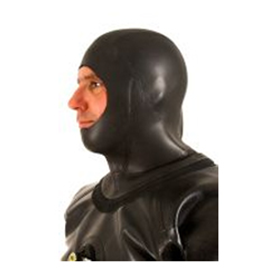 Hoods
VIKING™ offers a range of hoods made from rubber, neoprene or smoothskin materials. These may be attached to suits or sold as accessories such as semi dry hoods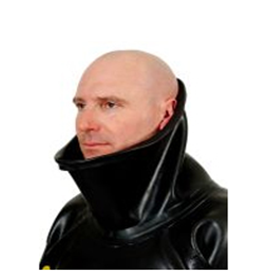 Yokes, Neck Rings And Collars
A range of neck seals, neck warmers, Quick Neck systems, helmet yokes and neck ring systems for attaching to the VIKING™ drysuit range.
Wrist Components
Everything you need for attaching to the sleeve of a drysuit including wrist seals, glove ring systems and latex and rubber gloves and mittens.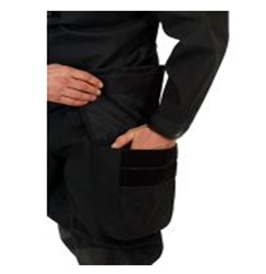 Dry Suit Pockets
Accessorize your drysuit with the addition of bellows or Tech pockets. Knife pockets and cylinder pockets are also available.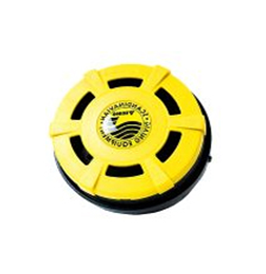 Valves and Hoses
VIKING™ offers a range of valves from both Si-Tech and Apeks according to your preference. Non magnetic versions availlable for military use.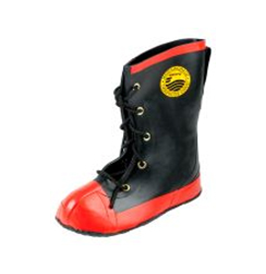 Boots
VIKING™ offers a range of boots for attaching to dry suits or as accessories such as Commercial overboots (Harbour Boots) and Hot Water Suit boots.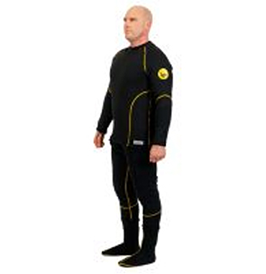 Underwear
The VIKING™ range of underwear has changed recently with the addition of new thinner materials which offer as much insulation as traditional thicker underwear.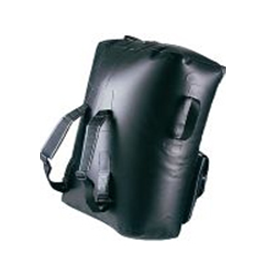 Underwater Bags
VIKING™ produces a range of waterproof bags mainly for military use, and made from HF welded PU materials for durability.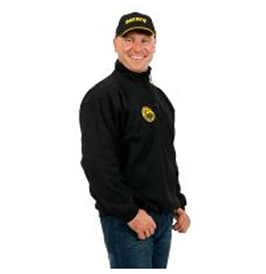 VIKING™ Merchandise and Leisurewear
VIKING™ has a wide range of products which add value to the drysuit range, and are worn with pride by many VIKING™ drysuit divers around the world.
Jackets, polo shirts, T-shirts and pullovers
Baseball and fleece hats
Lapel pins and key rings
VIKING™ watches, mens and ladies
DVD and manuals