Protective Clothing / Safety Clothing / Protective coverall
Welcome to our protective clothing section. You'll find several categories to choose from in this section, and these categories can be used to sort our products. You can choose from disposable or reusable coveralls or take a look at our protective clothing for arms, body, feet and head. We even stock a selection of clothing sample racks. Many lines of work require disposable coveralls and the expertise to know which type of protective coverall would work best for a given task.
Inherent Flame Resistant Coverall
Designed to protect against heat and flame. Made from Inherent FR Fabric, these lightweight flame-resistant coveralls offer great protection where there is a need for clothing with limited flame spread properties and where the user is exposed to contact with flame (Code A), convective heat (Code B), radiant heat (Code C) and contact heat (Code F)
INHERENT FLAME-RESISTANT COVERALL (31111)
Coverall Material: ARCHNSHIELD / NOMEXIIIA / TENCATE / MODACRLYIC / DALETEC / FLASHGARD
The garments are stitched with inherent FR threads : Made of Inherent FR Fabric (93% Meta Aramid, 5% Para Aramid, 2% Anti-Static) Highest quality two-way FR heavy brass zipper with flap. Elasticated waist for better fit, flexibility and comfort. All stress points are bar tack reinforced. Three stitches overlocked seams.
Features an array of pockets: 2 chest pockets with FR Velcro closure flap,1 patch hip pocket with velcro closure flap, one small pen/small tool holder pocket on the right arm, knee padding , one tool pocket on right leg and two sides pocket. Equipped with Radio loop for easy clipping of a radio and loop near one of the chest pockets for Spectacles Holder
Stitched with FR thread for durability and compliance.
Weight: 150 GSM / 240 GSM
Available in Sizes: S-XXXL
Also comes in Orange , Blue color , Red , Khaki Tan , Grey , Olive Green, 3M Reflectors Also available with reflective tape -FR Lime Silver and FR Plain Silver option option
Fabric Certified to EN ISO 13688:2013, EN ISO 11612:2015- Ratings: A1, A2, B1, C1, F1 and EN 1149-5:2018, IEC 61482-2:2018-Rating: (4 kA) APC=1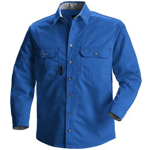 V1611 FlashGuard
Desert Tropical,
FR Coverall Compare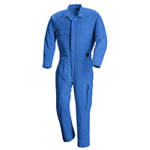 V0665 Desert
Tropical Vented
Coverall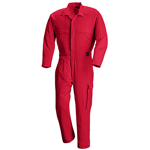 V0640 Desert
Tropical Vented
Coverall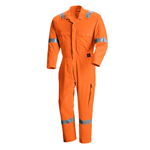 V1615 Daletec
Desert Tropical FR
Vented Coverall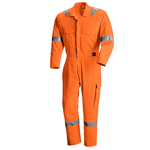 V1640 Desert
Tropical NON-FR
Vented Coverall
V1611 FlashGuard
Desert Tropical,
FR Vented Coverall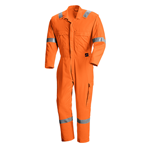 V1665 Desert
Tropical NON-FR
Vented Coverall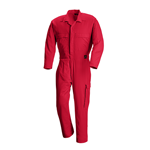 V0610 Daletec
Desert Tropical FR
Vented Coverall
V6365 NON-FR
Vented Shirt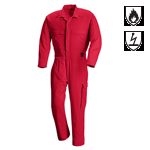 V6340 NON-FR
Vented Shirt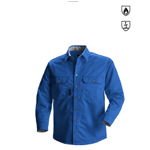 V6315 Fr Vented
Shirt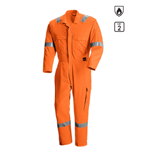 V1610 Daletec
Desert Tropical,
FR Vented Coverall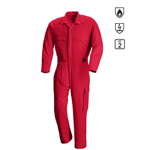 V0611 FlashGuard
Desert Tropical
FR Vented Coverall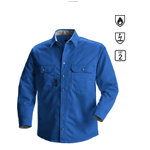 V6311 FlashGuard
FR Vented
Shirt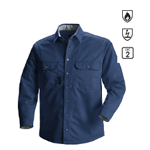 V6321 FlashGuard
Men's Vented
Work Shirt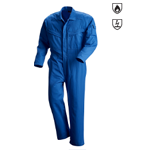 60102 FlashGuard
Desert/Tropical
FR Coverall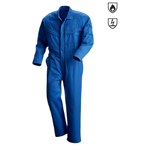 60104 FlashGuard
Desert/Tropical
FR Coverall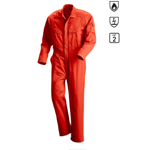 60105 FlashGuard
Desert/Tropical
FR Coverall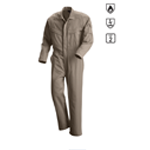 60107 FlashGuard
Desert/Tropical
FR Coverall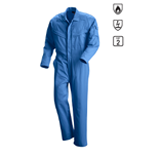 60108 FlashGuard
Temperate
FR Coverall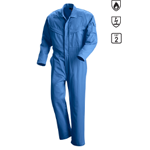 60111 FlashGuard
Desert/Tropical
FR Coverall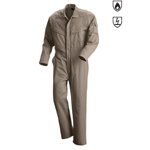 60115 Daletec
Desert/Tropical
FR Coverall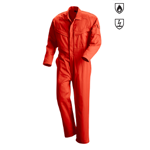 60119 Daletec
Temperate
FR Coverall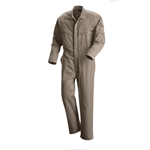 60120 Daletec
Temperate FR
Coverall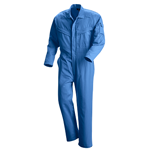 60121 FlashGuard
Desert/Tropical
FR Coverall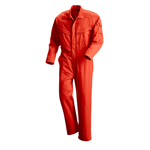 60130 Daletec
Temperate FR
Coverall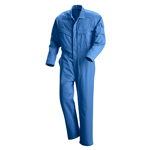 60140 Desert/Tropical
Coverall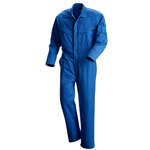 60150 Temperate
Coverall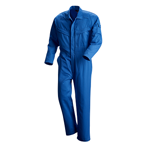 60165 Desert/Tropical
Coverall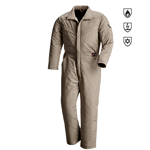 60208 FlashGuard
Winter FR
Coverall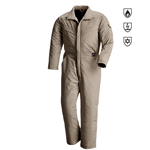 60230 Daletec
Winter FR
Coverall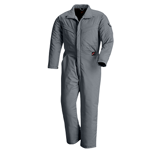 60250 Winter
NON-FR
Coverall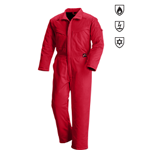 60408 FlashGuard
Winter FR
Coverall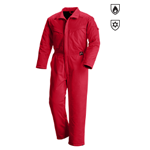 60420 Daletec
Winter FR
Coverall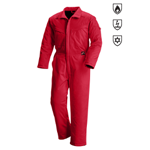 60430 Daletec
Winter FR
Coverall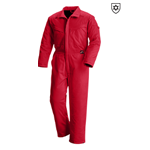 60440 Winter
Coverall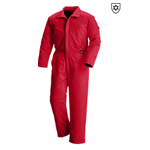 60450 Winter
Coverall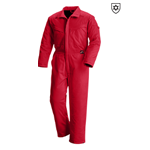 60465 Winter
Coverall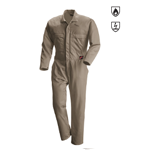 60602 FlashGuard
Desert/Tropical
FR Coverall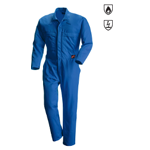 60604 FlashGuard
Desert/Tropical FR
Coverall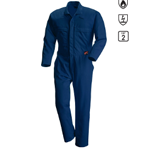 60605 FlashGuard
Desert/Tropical FR
Coverall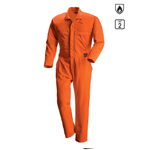 60610 FlashGuard
Desert/Tropical FR
Coverall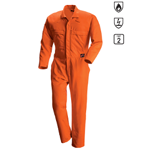 60611 FlashGuard
Desert/Tropical
FR Coverall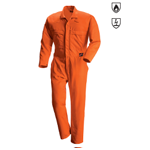 60615 Daletec
Desert Tropical,
FR Coverall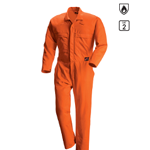 60620 Daletec
Temperate FR
Coverall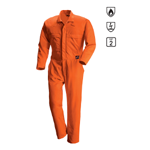 60621 FlashGuard
Desert Tropical
FR Coverall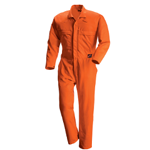 60640 Desert/Tropical
NON FR
Coverall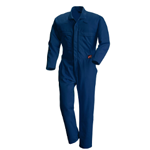 60650 Desert/Tropical
Non FR
Coverall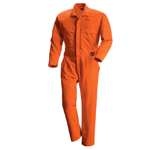 60665 Desert/Tropical
Coverall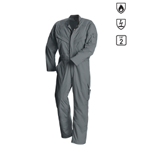 60805 FlashGuard
Desert/Tropical
FR Vented Coverall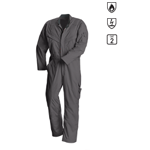 60807 FlashGuard
Desert/Tropical
FR Vented Coverall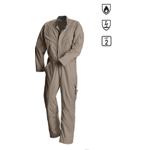 60811 FlashGuard
Desert/Tropical
FR Vented Coverall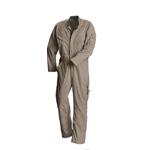 60840 Desert/Tropical
Vented Coverall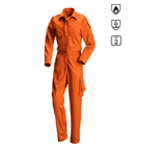 60911 FlashGuard
Desert Tropical Womens
FR Coverall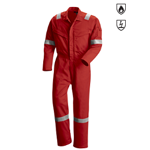 61102 FlashGuard
Desert/Tropical
FR Coverall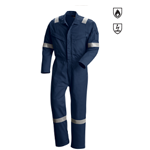 61104 FlashGuard
Desert/Tropical
FR Coverall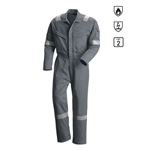 61105 FlashGuard
Desert/Tropical
FR Coverall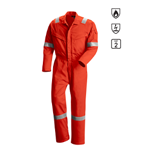 61107 FlashGuard
Men's Premium
Coverall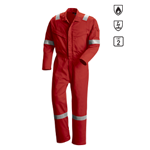 61108 FlashGuard
Temperate FR
Coverall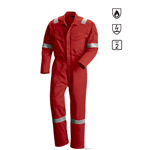 61111 FlashGuard
Desert/Tropical FR
Coverall
61115 Daletec
Desert/Tropical
FR Coverall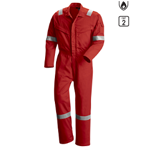 61120 Daletec
Men's Premium
Coverall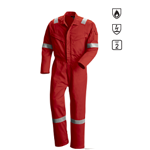 61121 FlashGuard
Men's Premium
Coverall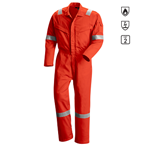 61130 Daletec
Temperate FR
Coverall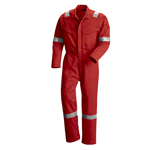 61140 Desert/
Tropical Coverall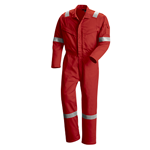 61150 Temperate
Coverall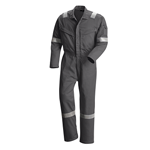 61165 Men's
Premium Coverall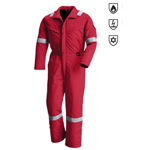 61208 FlashGuard
Winter FR
Coverall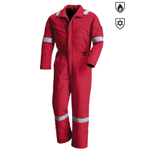 61210 Daletec
Winter FR
Coverall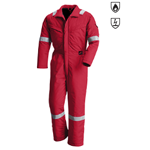 61230 Daletec
Winter FR
Coverall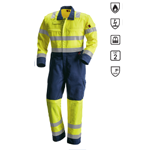 61329 Daletec
FR Hi-Vis
Coverall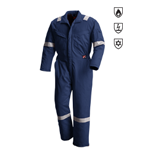 61408 FlashGuard
Winter FR
Coverall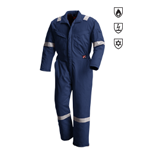 61411 FlashGuard
Winter Coverall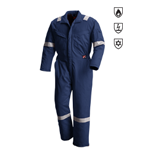 61415 Daletec
Winter Coverall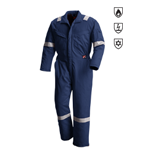 61430 Daletec
Winter FR
Coverall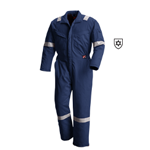 61440 Winter
Coverall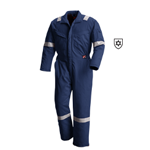 61450 Winter
Coverall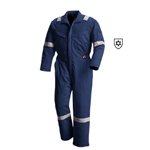 61465 Winter
Coverall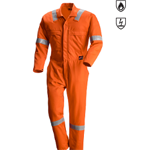 61602 FlashGuard
Desert/Tropical
FR Coverall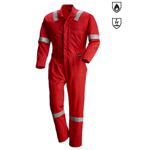 61604 FlashGuard
Desert/Tropical
FR Coverall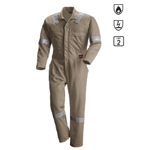 61605 FlashGuard
Desert/Tropical
FR Coverall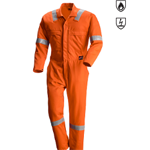 61610 Daletec
FR Coverall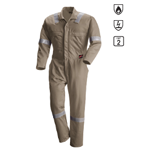 61611 FlashGuard
Desert Tropical,
FR Coverall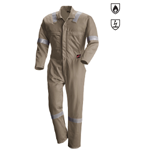 61615 Daletec
Desert Tropical
FR Coverall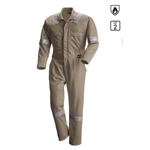 61620 Daletec
Temperate FR
Coverall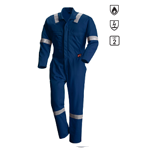 61621 FlashGuard
Desert Tropical
FR Coverall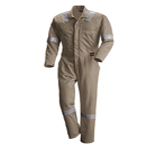 61640 Desert
Tropical NON-FR
Coverall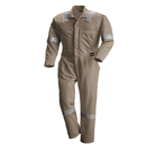 61650 Temperate
NON-FR Coverall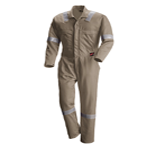 61665 Desert
Tropical NON-FR
Coverall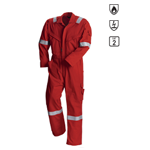 61708 FlashGuard
Temperate FR
Coverall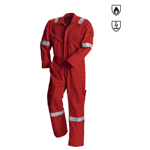 61715 Daletec
Desert Tropical
FR Coverall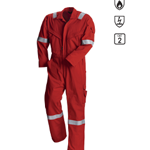 61730 Daletec
Temperate FR
Coverall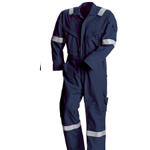 61750 Temperate
Coverall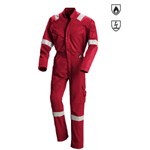 61802 FlashGuard
Desert/Tropical
FR Vented Coverall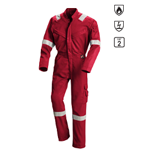 61804 FlashGuard
Desert/Tropical
FR Vented Coverall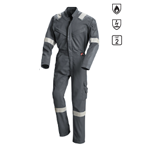 61805 FlashGuard
Desert/Tropical
FR Vented Coverall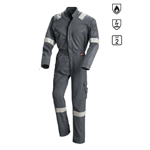 61807 FlashGuard
Men's Premium
Vented Coverall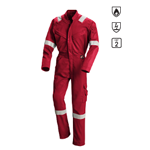 61811 FlashGuard
Desert/Tropical
FR Vented Coverall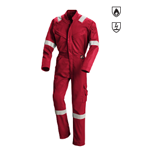 61815 Daletec
Desert/Topical FR
Coverall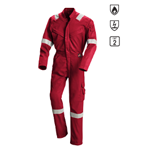 61821 FlashGuard
Men's Premium
Vented Coverall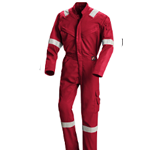 61840 Desert/Tropical
Vented Coverall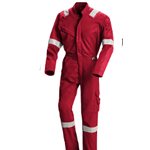 61865 Desert
Tropical Vented
Coverall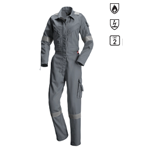 61911 FlashGuard
Desert/Tropical
FR Womens Coverall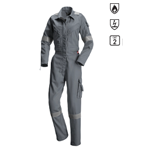 61930 Daletec
Temperate
FR Womens Coverall
61965 Desert
Tropical NON-FR
Womens Coverall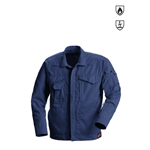 62002 FlashGuard
Temperate
FR Jacket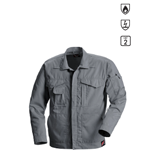 62008 FlashGuard
Temperate FR
Jacket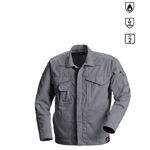 62011 FlashGuard
Temperate FR
Jacket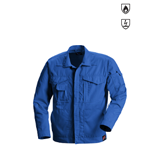 62015 Daletec
Temperate FR
JACKET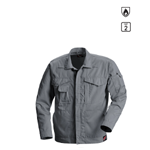 62020 Daletec
Temperate FR
Jacket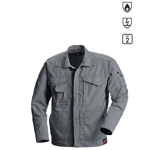 62021 FlashGuard
Temperate FR
Jacket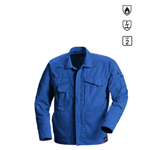 62030 Daletec
Temperate FR
Jacket
62040 Temperate
Jacket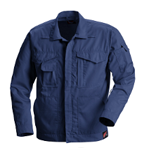 62050 Temperate
Jacket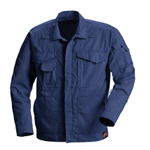 62065 Temperate
Jacket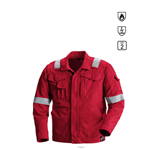 62105 FlashGuard
Temperate FR
Jacket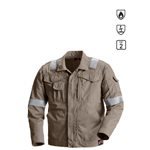 62108 FlashGuard
Temperate FR
Jacket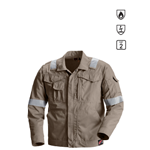 62111 FlashGuard
Temperate FR
Jacket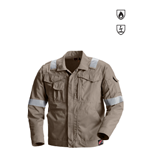 62115 Daletec
Temperate FR
JACKET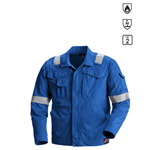 62130 Daletec
Temperate FR
Jacket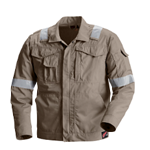 62140 Temperate
Jacket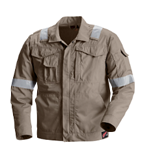 62150 Temperate
Jacket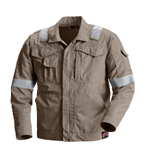 62165 Temperate
Jacket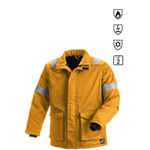 62408 FlashGuard
Winter FR
Insulated Parka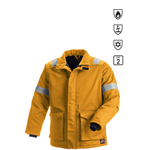 62411 FlashGuard
Winter FR
Insulated Parka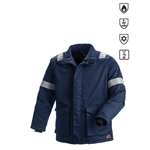 62430 Daletec
Winter FR Parka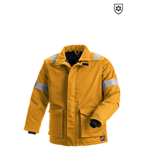 62440 Winter
Parka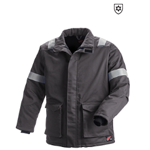 62450 Winter
Insulated Parka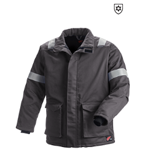 62465 Winter
Insulated Parka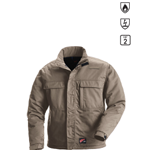 62511 FlashGuard
Temperate FR
Jacket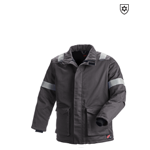 62515 Daletec
Temperate FR
Jacket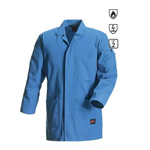 62811 FlashGuard
FR Lab/Shop Coat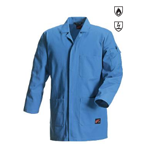 62815 Daletec
FR Lab Coat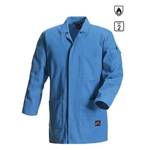 62820 Daletec
FR Lab/Shop Coat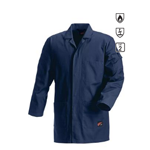 62821 FlashGuard
FR LAB COAT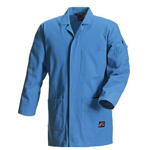 62840 Lab/Shop
Coat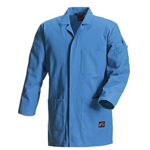 62850 Lab/Shop
Coat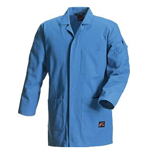 62865 Men's
Lab Coat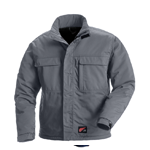 62911 FlashGuard
Temperate FR
Jacket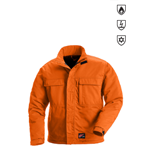 62915 Daletec
Temperate,
FR Jacket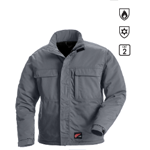 62920 Daletec
Temperate FR
Jacket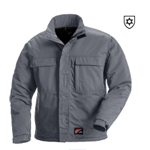 62965 Temperate
Jacket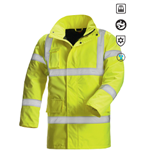 63090 Hi-Vis
Jacket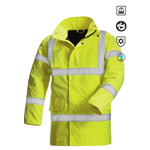 63190 Hi-Vis
Jacket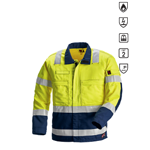 63229 Daletec
Temperate FR
Hi-Vis Jacket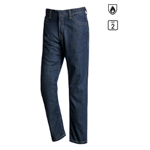 63637 FlashGuard
Trouser, FR
Denim Jeans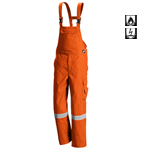 64002 FlashGuard
Temperate FR
Bib N Brace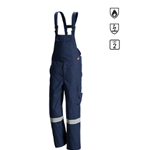 64008 FlashGuard
Temperate FR
Bib N Brace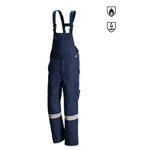 64015 Daletec
Temperate FR
Coverall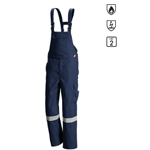 64030 Daletec
Temperate FR
Bib 'N' Brace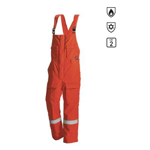 64110 Daletec
Winter FR
Coverall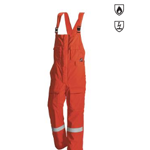 64115 Daletec
WINTER, BIB
INSULATED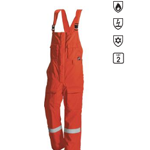 64130 Daletec
Winter FR Bib
'n' Brace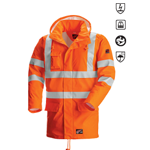 65184 Hi-Vis
Rainwear Jacket
65185 Hi-Vis
Rainwear Coverall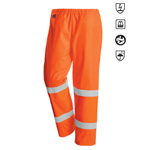 65186 Hi-Vis
Rainwear Trousers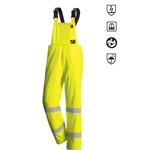 65187 Hi-Vis
Rainwear Bib
'N' Brace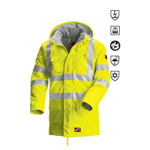 65190 Hi-Vis
Rainwear Parka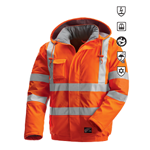 65191 Hi-Vis
Rainwear Jacket,
Lined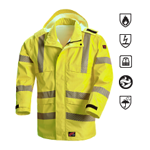 65192 FlashGuard
HiVis FR
Rainwear Jacket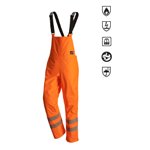 65193 FlashGuard
HiVis FR
Rainwear Bibs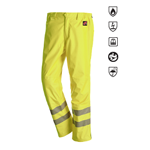 65194 FlashGuard
Hi-Vis FR
Rainwear Trousers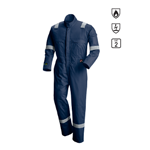 66011 FlashGuard
Desert/Tropical
FR Coveral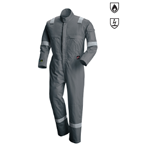 66015 Daletec
Desert/Tropical
FR Coverall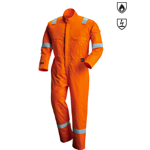 66019 Daletec
Desert/Tropical
FR Coverall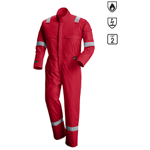 66030 Daletec
Temperate FR
Coverall
66104 FlashGuard
FR Plain
Front Trouser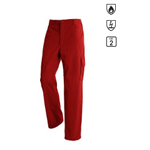 66108 FlashGuard
Trouser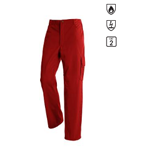 66111 FlashGuard
FR Plain Front
Trousers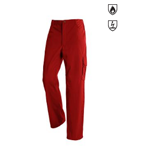 66115 Daletec
FR Plain Front
Trousers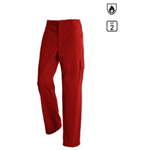 66120 Daletec
FR Plain Front
Trousers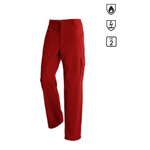 66121 FlashGuard
Trouser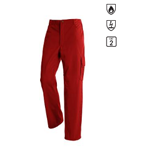 66130 Daletec
FR Plain Front
Trouser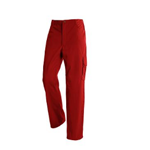 66140 Plain
Front Trousers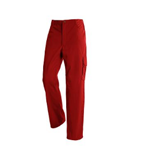 66150 Plain
Front Trousers
66165 Plain
Front Trousers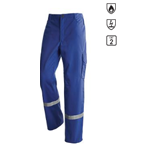 66211 FlashGuard
FR Plain Front
Trousers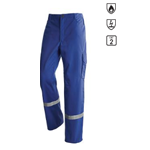 66221 FlashGuard
FR Trouser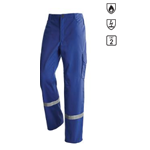 66230 Daletec
FR Trouser
Pant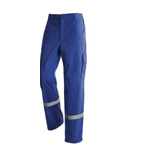 66250 Trouser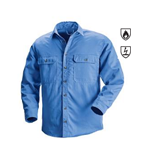 66304 FlashGuard
FR Shirt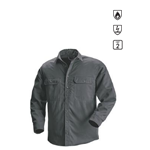 66307 FlashGuard
FR Shirt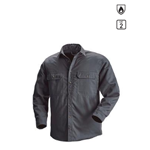 66310 Daletec
FR Shirt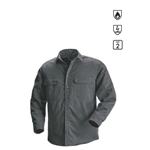 66311 FlashGuard
FR Shirt
66315 Daletec
FR Shirt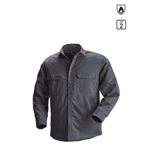 66320 Daletec
Men's Work
Shirt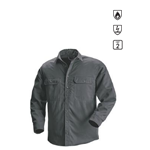 66321 FlashGuard
Men's Work
Shirt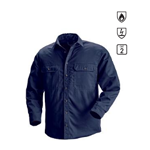 66330 Daletec
FR Shirt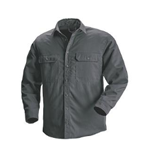 66340 Shirt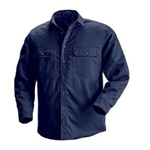 66350 Shirt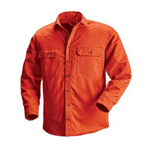 66365 Shirt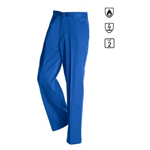 66407 FlashGuard
FR Plain Front
Trouser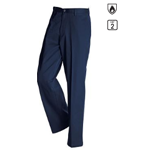 66410 Daletec
FR Plain Front
Trouser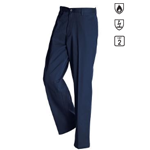 66411 FlashGuard
FR Plain Front
Trousers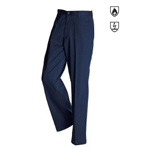 66415 Daletec
FR Plain Front
Trouser
66420 Daletec
FR Plain Front
Trousers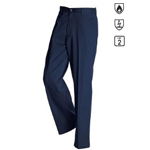 66421 FlashGuard
FR TROUSER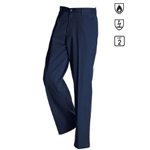 66430 Daletec
FR Plain Front
Trousers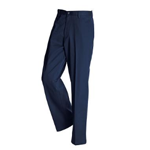 66440 Plain
Front Trousers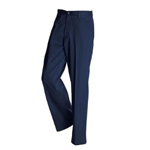 66450 Plain
Front Trousers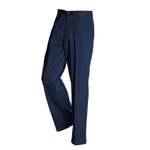 66465 Plain
Front Trousers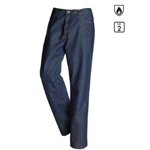 66535 Westex Indigo
Men's Denim
Jeans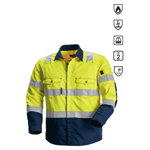 66729 Daletec
FR Hi-Vis
Shirt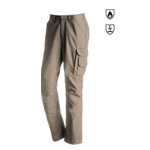 66804 FlashGuard
FR Plain Front
Trouser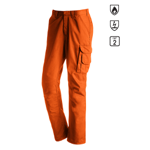 66807 FlashGuard
FR Plain Front
Trouser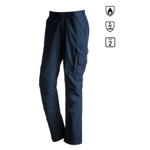 66811 FlashGuard
FR Plain Front
Trousers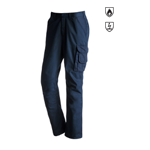 66815 Daletec
FR Trouser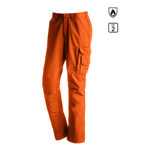 66820 Daletec
Men's Relaxed Work
Trouser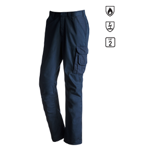 66821 FlashGuard
FR Plain Front
Trouser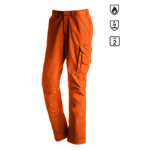 66830 Daletec
FR Trouser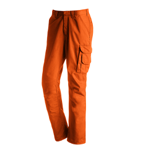 66840 Trouser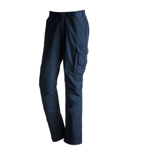 66850 Trouser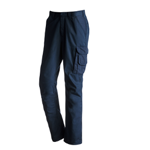 66865 Trouser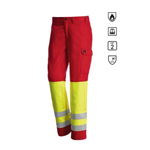 66929 Daletec
FR Hi-Vis
Trousers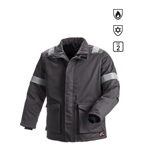 68410 Daletec
Winter FR
Parka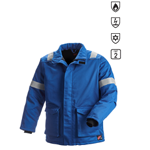 68430 Daletec
Winter FR
Parka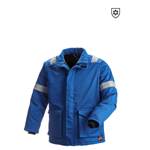 68440 Winter
Coverall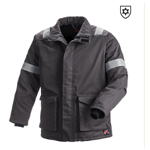 68450 Winter
Parka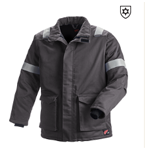 68465 Winter
Parka
68510 Daletec
Temperate FR
Jacket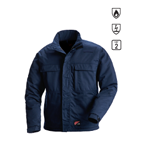 68511 FlashGuard
Temperate FR
Jacket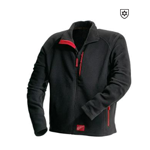 69003 Fleece
Top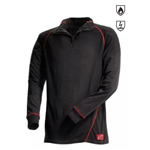 69004 Men's FR
Base Layer Shirt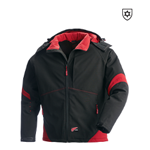 69005 Jacket,Soft Shell
3-Layer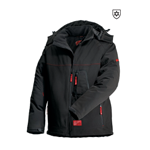 69006 Winter Soft
Shell Jacket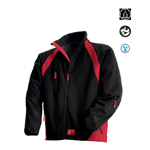 69007 Soft Shell
Jacket
69008 Men's FR Base
Layer Pants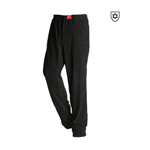 69009 Fleece
Bottom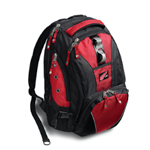 69012 Backpack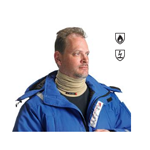 69013 NECK
GAITOR, FR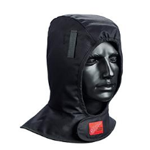 69014 Unisex
FR Winter Hard
Hat Liner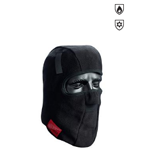 69015 Unisex
FR Winter
Balaclava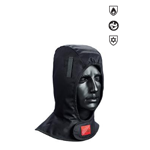 69016 Hard
Hat liner, FR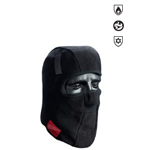 69017 FR
Balaclava,
Winter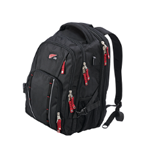 69018 Softshell
Jacket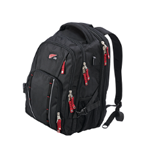 69019 Backpack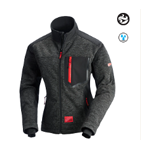 69036 Ladies
Softshell Jacket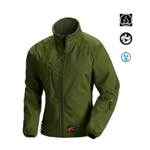 69037 Ladies
Soft Shell
Jacket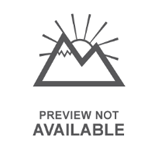 69100 Large
Offshore Bag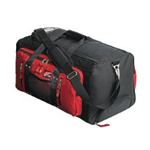 69101 Small
Offshore Bag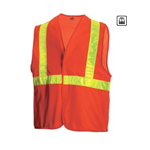 69201 Safety
Vest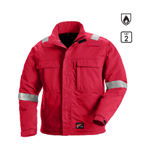 69510 Daletec
Men's Jacket-Lined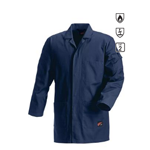 69810 Daletec
Winter Hood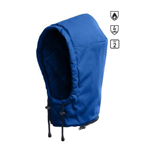 69811 FlashGuard
Winter Hood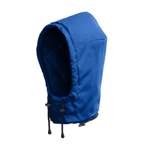 69815 Daletec
WINTER HOOD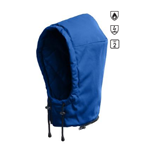 69830 Daletec
Winter Hood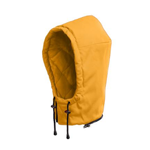 69865 WINTER
HOOD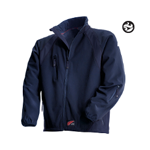 76182 Soft Shell
Jacket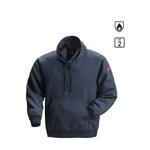 76570 Men's FR
Sweatshirt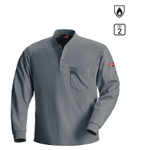 76571 Men's
Henley Shirt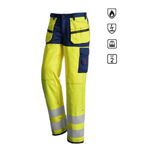 76771 Daletec
FR Hi-Vis Winter
Trousers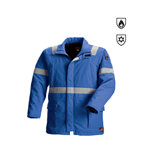 76835 Daletec
Men's Parka - Insulated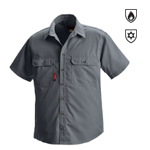 76836 Daletec
Men's Jacket-Insulated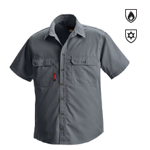 76837 Daletec
Men's Bibs - Insulated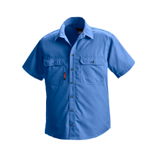 76840 SHIRT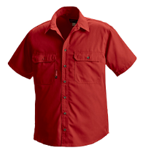 76865 SHIRT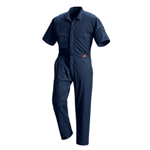 76940Desert Tropical
Coverall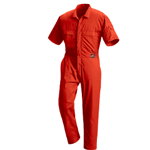 76950 DESERT/TROPICAL
NON FR COVERALL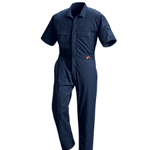 76965 Desert/Tropical
Coverall
77002 FR Neck
Gaiter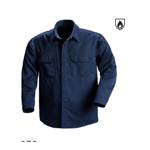 77032 FR SHIRT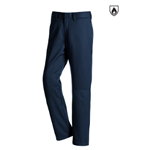 77033 TROUSER, FR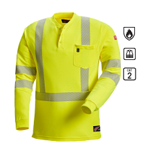 77035 HI-VIS
FR Henley Knit
Shirt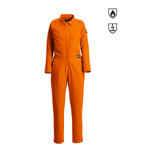 80111 FlashGuard
FR Womens
Coverall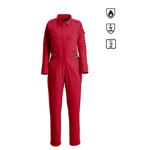 80130 Daletec
Temperate FR
Womens Coverall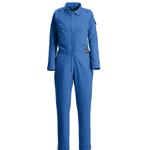 80140 Desert/
Tropical NON FR
Womens Coverall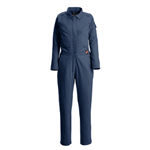 80150 Desert/Tropical
NON FR Womens Coverall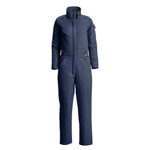 80240 Women's
Winter NON-FR
Coverall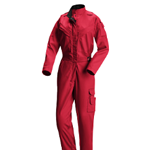 80810 Daletec
Desert/Tropical
FR Womens Vented Coverall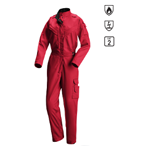 80811 FlashGuard
Desert/Tropical FR
Womens Vented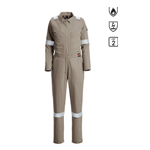 81111 FlashGuard
Desert/Tropical FR Womens Coverall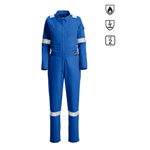 81130 Daletec
Womens Temperate FR
Coverall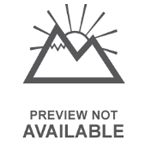 81140 Women's
Premium Coverall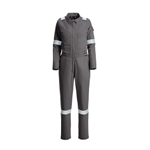 81165 Women's
Premium Coverall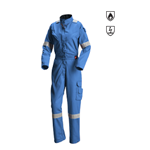 81802 FlashGuard
Desert/Tropical
FR Womens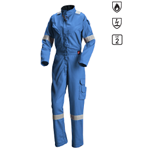 81805 FlashGuard
Desert/Tropical
FR Womens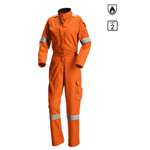 81810 Daletec
Desert/Tropical FR
Womens Vented Coverall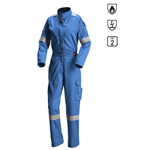 81811 FlashGuard
Desert/Tropical FR
Womens Vented Coverall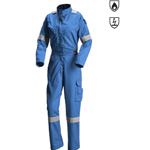 81815 Daletec
Desert/Tropical
Womens FR Coverall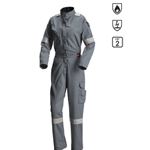 81821 FlashGuard
Desert/Tropical
FR Womens Coverall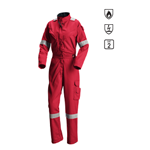 81905 FlashGuard
Desert/Tropical
FR Womens Coverall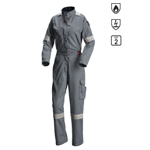 81907 FlashGuard
Women's Premium Vented
Waist Zip Coverall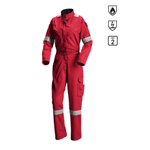 81911 FlashGuard
Desert/Tropical
FR Womens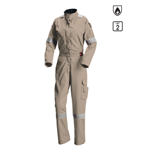 81920 Daletec
Temperate FR
Coverall Womens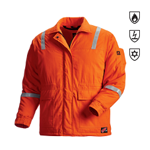 82315 Daletec
Temperate FR Womens
Jacket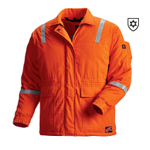 82340 Temperate
FR Womens
Jacket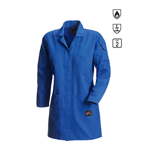 82811 FlashGuard
Womens FR Lab
Coat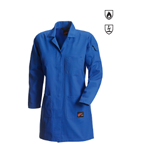 82815 Daletec
Womens FR Lab
Coat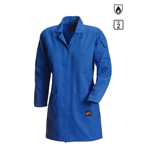 82820 Daletec
Womens FR Lab
Coat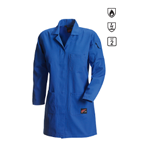 82821 FlashGuard
Womens FR Lab
Coat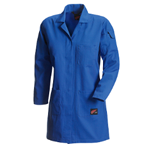 82840 Women's
Lab Coat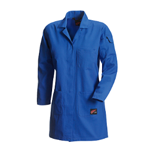 82865 Women's
Lab Coat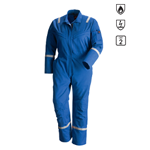 83511 FlashGuard
Womens FR
Coverall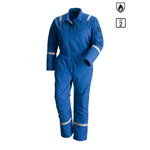 83520 Daletec
Womens FR
Coverall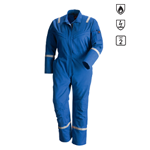 83521 FlashGuard
Women's Premium
Rear Zip Coverall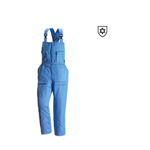 84140 WOMENS
NON FR INSULATED
BIB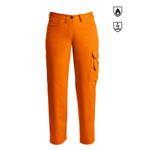 86104 FlashGuard
Womens FR
Trouser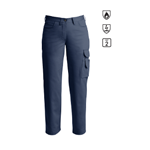 86130 Daletec
Womens FR Trouser
Pant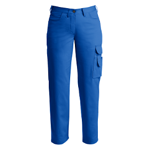 86140 Womens
NON FR
Trouser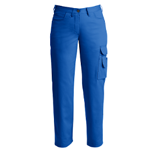 86150 Women's
Trouser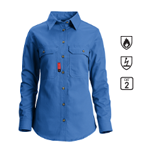 86311 FlashGuard
Womens FR
Shirt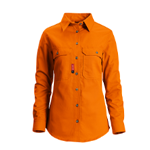 86340 Women's
Work Shirt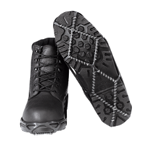 95190 YAKTRAX
Walker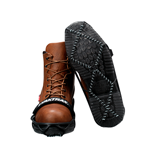 95192 YAKTRAX
Pro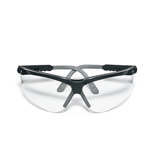 95204 Premium
Safety Glasses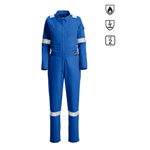 95205 Premium
Safety Glasses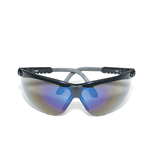 95207 Premium
Safety Glasses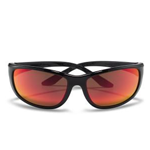 95209
95212 Safety
Glasses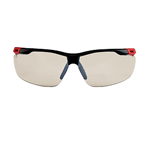 95213 Safety
Glasses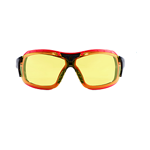 95214 Safety
Glasses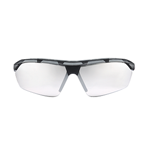 95215 Safety
Glasses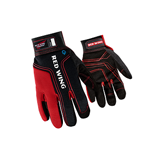 95247 Safety
Gloves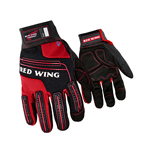 95248 Safety
Gloves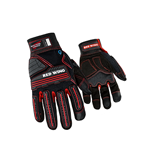 95249 Safety
Gloves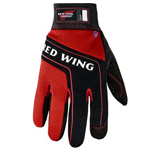 95251 Safety
Gloves
95253 Safety
Gloves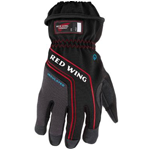 95255 Safety
Gloves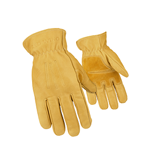 95257 Safety
Gloves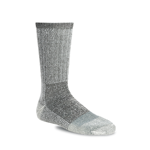 97208 Climate
Control (Cold)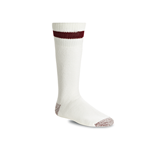 97222 Dri-Foot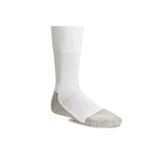 97230 Diabetic
Coolmax Sock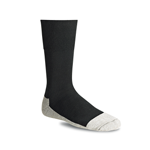 97232 Diabetic
Coolmax Sock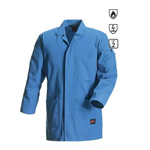 62811 FlashGuard
FR Lab/Shop Coat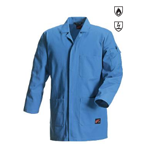 62815 Daletec
FR Lab Coat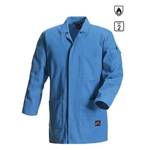 62820 Daletec
FR Lab/Shop Coat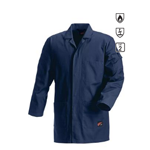 62821 FlashGuard
FR LAB COAT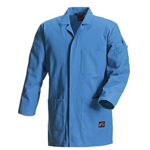 62850 Lab/Shop
Coat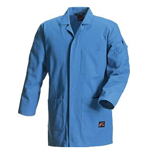 62865 Men's
Lab Coat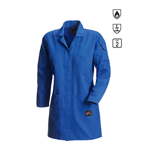 82811 FlashGuard
Womens FR
Lab Coat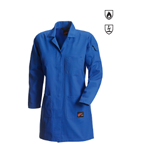 82815 Daletec
Womens FR
Lab Coat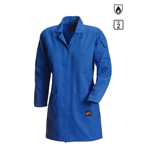 82820 Daletec
Womens FR
Lab Coat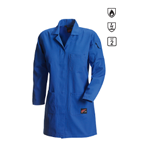 82821 FlashGuard
Womens FR
Lab Coat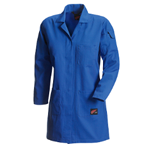 82840 Women's
Lab Coat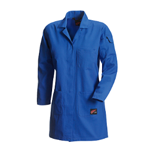 82865 Women's
Lab Coat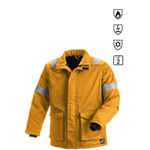 62408 FlashGuard
Winter FR Insulated
Parka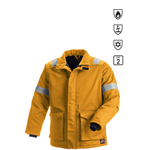 62411 FlashGuard
Winter FR Insulated
Parka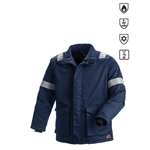 62430 Daletec
Winter FR
Parka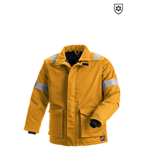 62440 Winter
Parka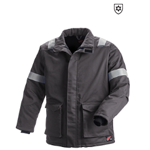 62450 Winter
Insulated Parka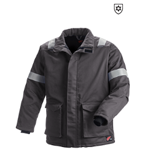 62465 Winter
Insulated Parka
65185 Hi-Vis
Rainwear Coverall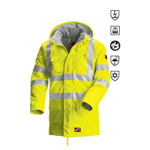 65190 Hi-Vis
Rainwear Parka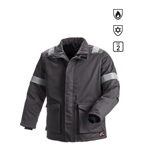 68410 Daletec
Winter FR Parka/p>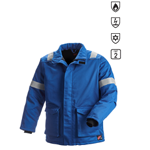 68430 Daletec
Winter FR Parka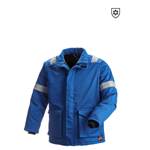 68440 Winter
Coverall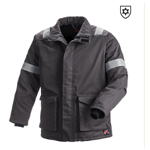 68450 Winter
Parka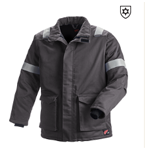 68465 Winter
Parka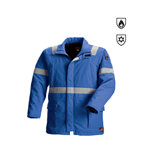 76835 Daletec
Men's Parka -
Insulated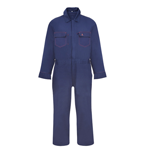 PW1101
Regular Protective
Workwear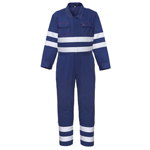 PW1201
Regular Protective
Workwear with Reflective
Tape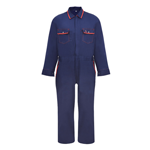 PW2101
Premium Protective
Workwear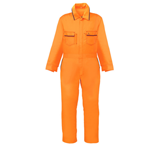 PW2102
Premium Protective
Workwear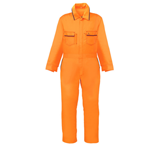 PW2102
Premium Protective
Workwear with
Reflective Tape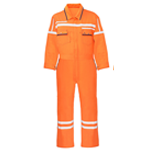 PW2102
Premium Protective
Workwear with
Reflective Tape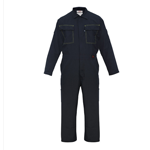 PWIFR11011K
IFR Protective
Workwear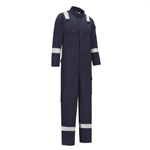 Dapro
Roughneck Multinorm
Summer Overall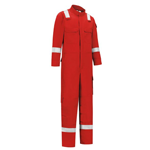 Dapro
Roughneck Multinorm S
ummer Overall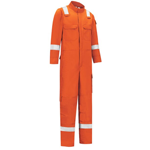 Dapro
Roughneck Multinorm
Summer Overall
Dapro
Roughneck Multinorm
Summer Overall