Hard Hats
MSA V-GARD hard hat known for comfort, quality and durability. The MSA V-GARD Helmet, with its distinctive trademark "V" design, is a world recognized brand known for comfort, quality, and durability. MSA has sold well over 100 million V-Gard Helmets since its introduction - so many in fact, that the iconic 'V' design has been a mainstay for many years on even the toughest worksites. When you want the best comfort, quality and durability worn by millions across the globe, you need to buy the original MSA V-GARD Helmet, settle for nothing less.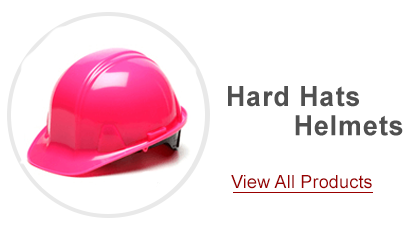 MSA V-GARD Industrial Helmet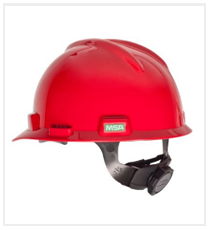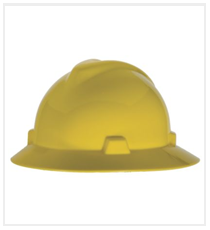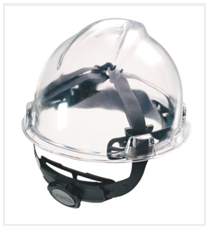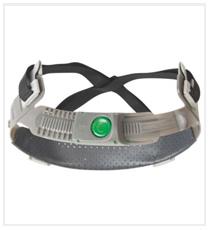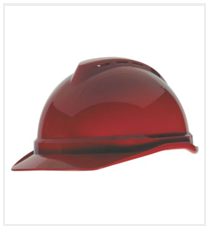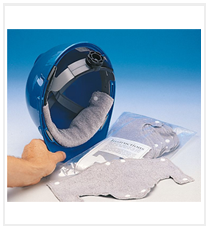 MSA V-GARD Hard Hats Cap Style With Fas-Trac III Suspension (All Colors)
Features of V-Gard Hard Hat Cap Style
« Polyethylene shell provides superior impact protection. Self-adjusting crown straps ensure a comfortable fit. Use proper Chinstraps for MSA Hard Hats
Certified by CE notified body APAVE (0082) according to:
• EN397:2012, Industrial Safety Helmets with options Very low temperature (-30°C), lateral deformation (LD), Molten Metal (MM), 440V AC (electrical insulation)
• EN 50365 Electrical class 0 nominal voltage up to 1000 V A.C. and 1500 V D.C.
Certified by INERIS to ISO 80079-36 : 2016 for safe use in ATEX areas* (ELECTROSTATIC-INERIS Certificate 29406)
« Dust: zones 20, 21, 22 (all zones)
« Gas: zones 1 & 2 with gas group IIA (Propane)
Caution: When working in an ATEX area operatives must be fully equipped with appropriate PPE eg. dissipative shoes (earth resistance less than 1.108©), not just suitable industrial helmets! Complies with ANSI Z89.1, 2009, Type 1 Class E & G Standards. MSA V-Gard with Fast Trac Suspensions Complies with Canada Z94.1-2005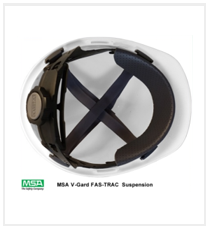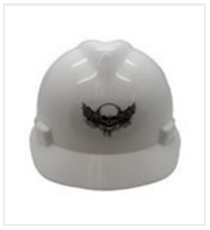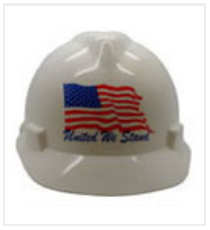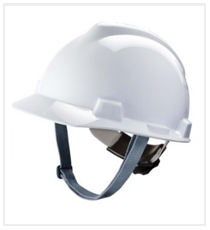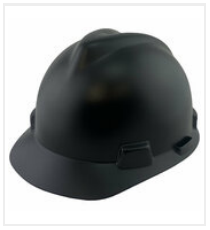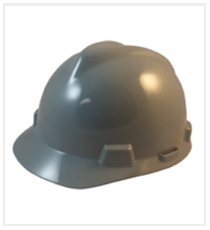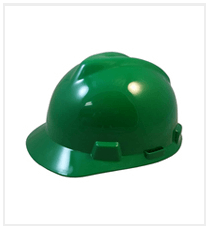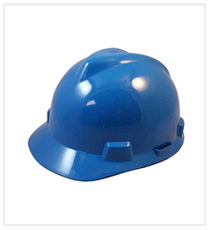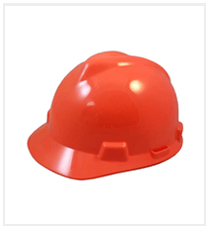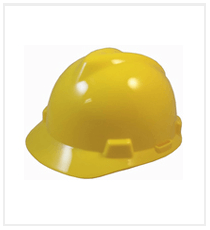 MSA V-Gard® Full Brim Hard Hats with Fas-Trac III Suspensions (All Colors)
The MSA Full Brim V-Gard hard hat provides superior safety for many industrial environments. With a full brim, it delivers significantly more coverage than other top designs. The full brim helps to protect the shoulders, neck and face. The extended back brim protects against snow and rain and acts like a runoff. The short brim in the front helps to protect your face against ultraviolet rays and keeps visibility high.
Features of V-Gard® Full Brim Hard Hats :
« Polyethylene shell provides superior impact protection
« Self-adjusting crown straps ensure a comfortable fit
« Available in a variety of colors and sizes
« Custom imprinting and striping options
« ANSI Z89.1-2014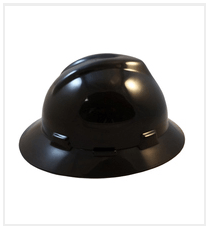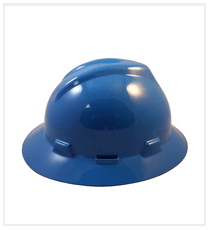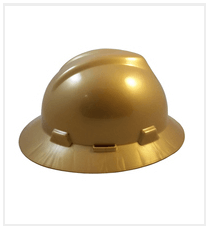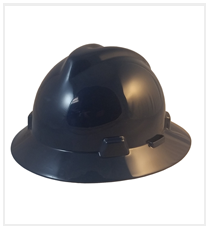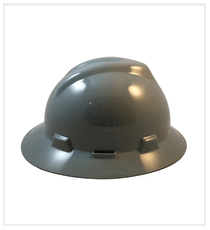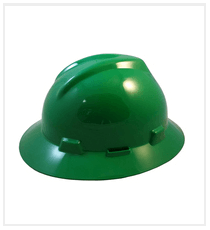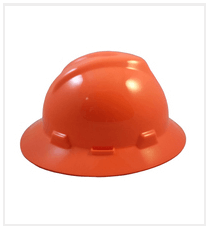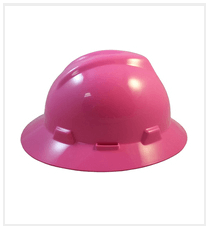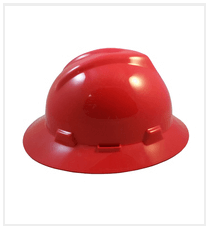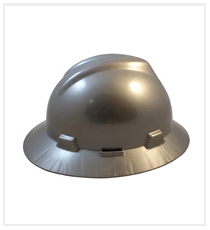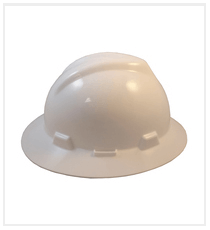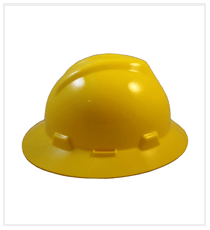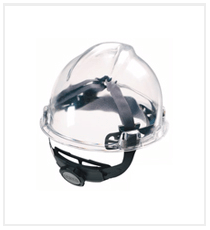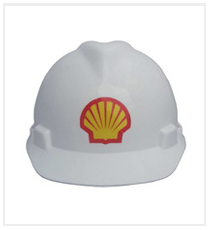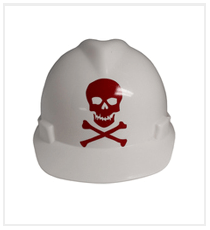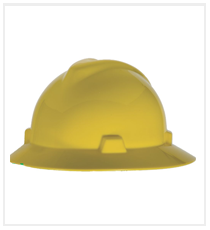 MSA V-Gard Cap Style With One Touch Suspension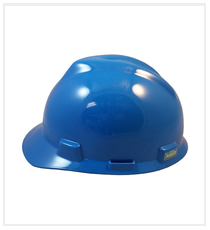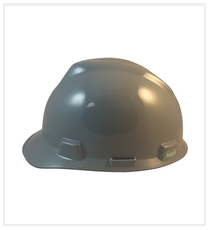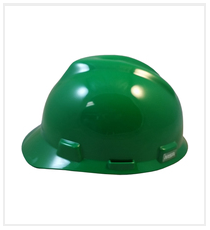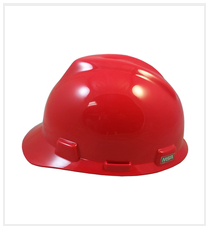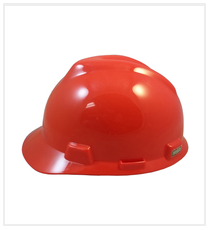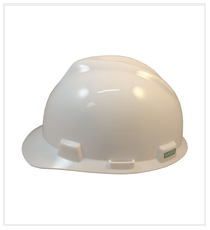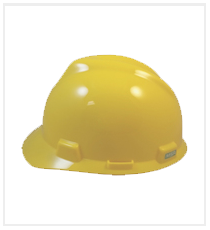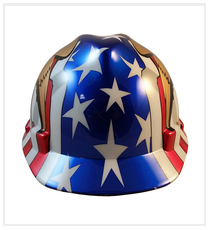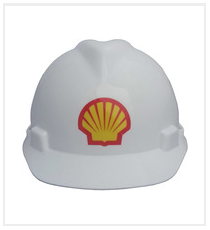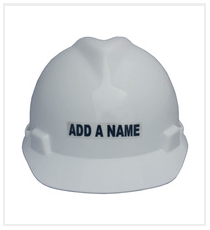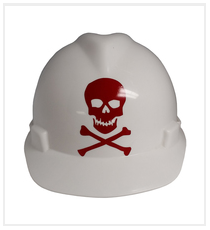 MSA V-Gard Hard Hats Cap Style With Staz-On Suspension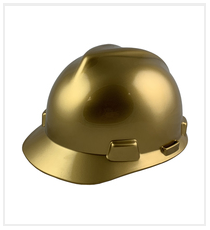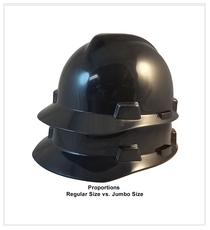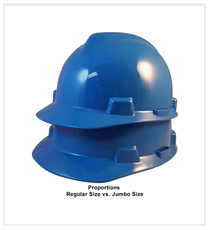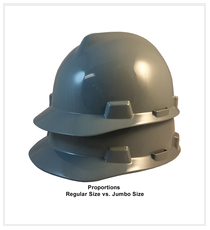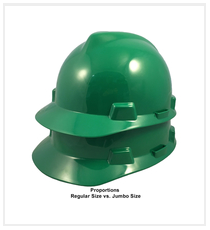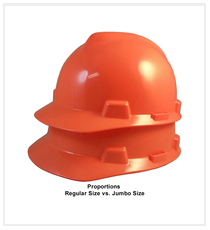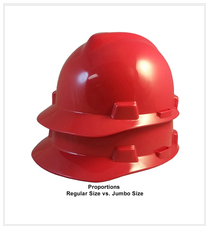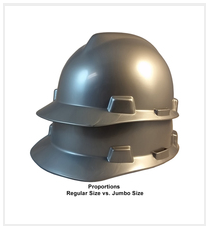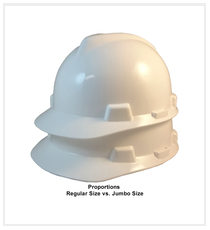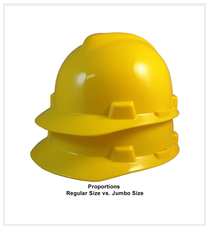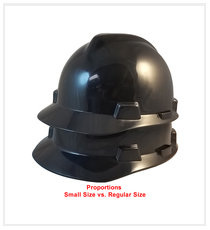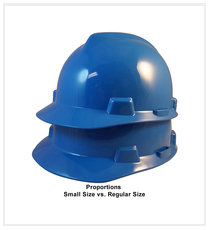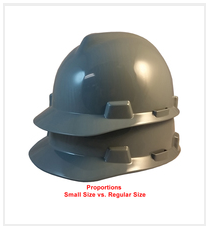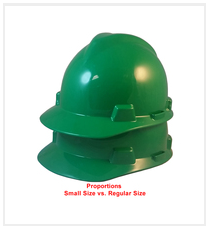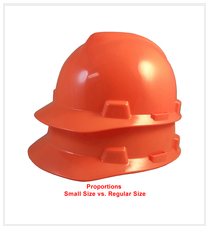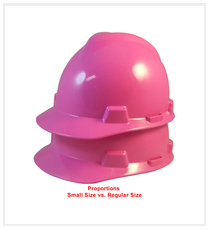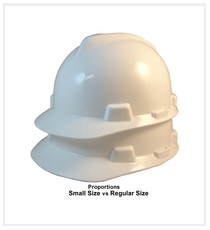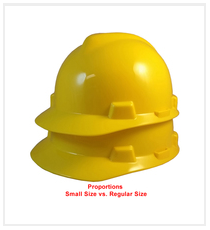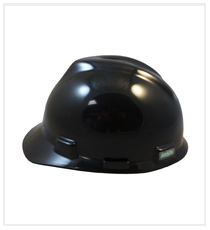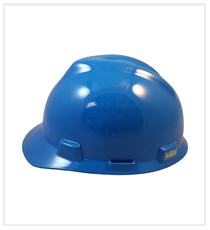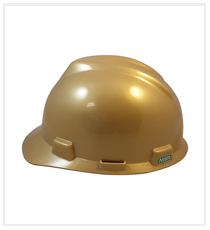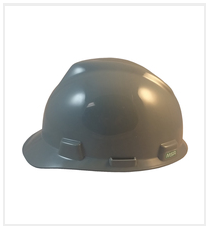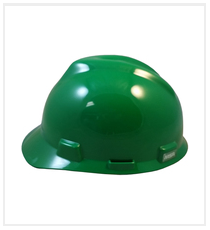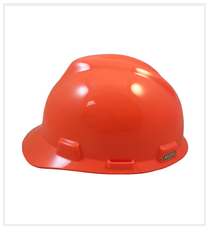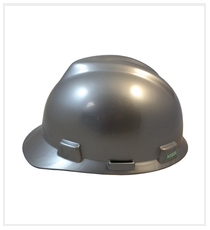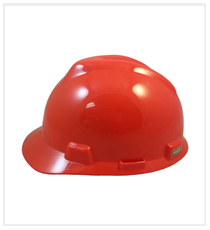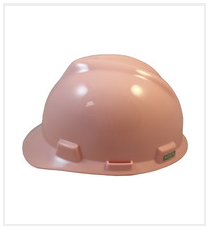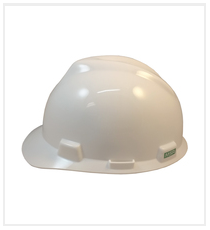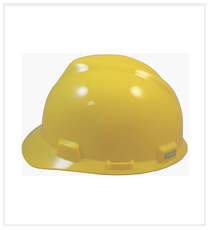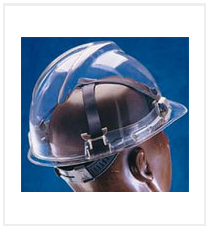 MSA Advance Cap Style Hard Hats With Vents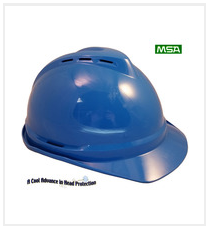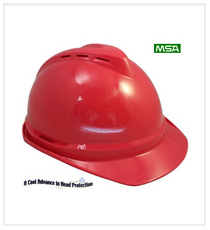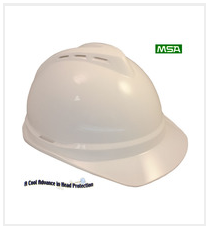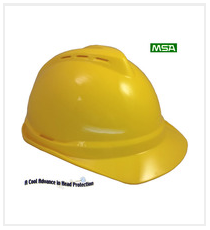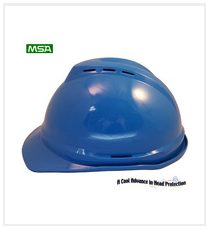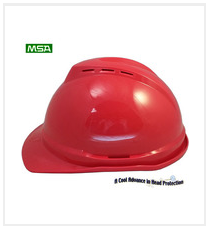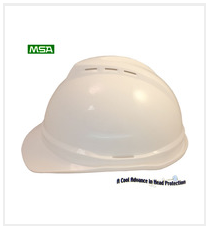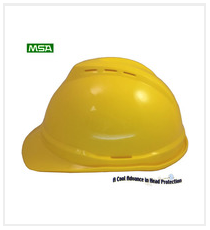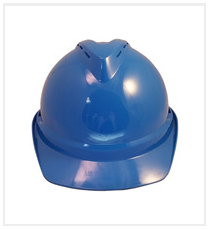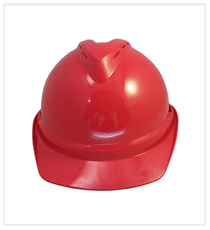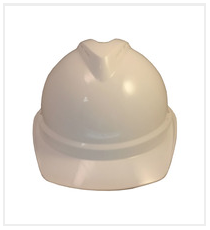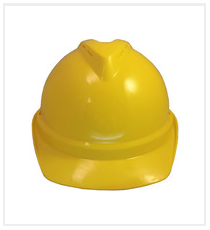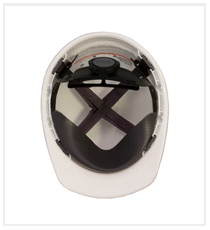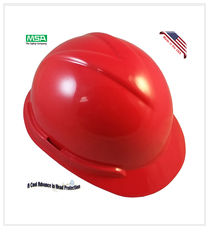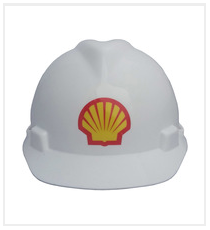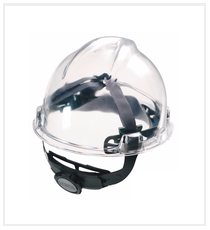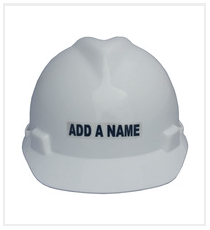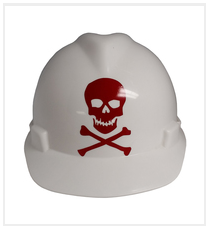 MSA Advance Full Brim Hard Hats With Vents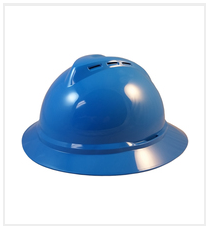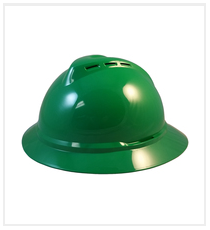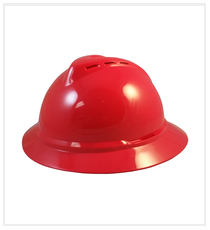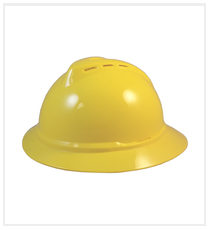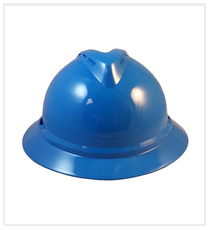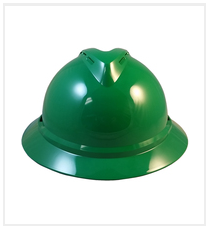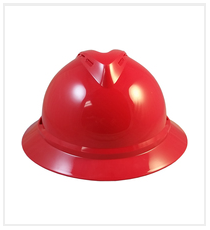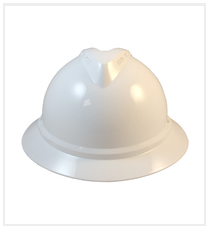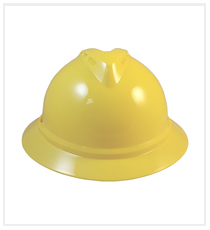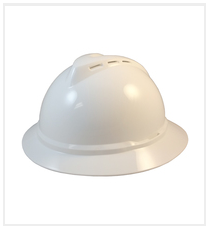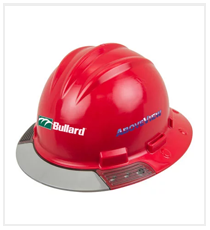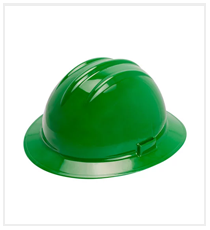 MSA V-Gard Full Brim With One Touch Suspension