RIDGELINE FULL BRIM HARD HAT
«ABS material - Strong, yet ultra-light for seemingly weightless protection
• 4-Point Ratchet suspension is easy to adjust and allows the wearer to modify the fit while wearing hard hat.
• Soft brow pad is replaceable.
• Replaceable suspensions and headbands also available.
• Custom imprinting available on hard hats.
• 4-point suspensions can be converted to a 6-point suspension with the HP6PTSUS.
• Meets ANSI Z89.1, Cert. Mod. - CAN/CSA Z94.1-20, Type 1, Class E, G, and C.
RIDGELINE HARD HAT SHADES
• Soft lightweight material
• HPSHADEC60
• Blocks sun from your face and neck on job sites lacking other forms of shade
• Collapses into a circle to fit in pouch
• Fits on the outside of full brim hard hats
• Shown with Ridgeline hard hat - sold separately
HARD HAT COOLING PAD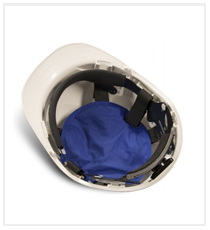 • Evaporative cooling material provides hours of heat stress relief
• Fits on the suspension of a hard hat with hook and loop closures
• To activate, soak in cool water for 2-5 minutes
• Reusable - just reactivate
• One size fits all
WINTER LINER KNIT CAP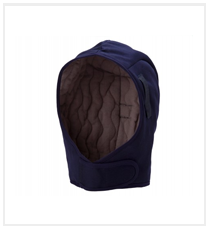 • Ultimate protection from cold
• 100% cotton twill/quilted hat
• Self-extinguishing treatment
• Adjustable chin strap and hard hat suspension straps
• Third-party tested to be worn under Pyramex hard hats
• One size fits most
RIDGELINE XR7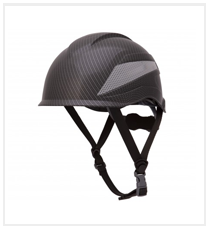 • ABS/PC material
• 6-point ratchet suspension
• Soft 4-point chin strap with breakaway
• Adjustable height and angle options for the suspension
• Easy to grasp knob adjusts the suspension from 6.5 to 8 head size
• Packaged with reflective stickers
• Custom imprinting available
RIDGELINE CAP STYLE HARD HAT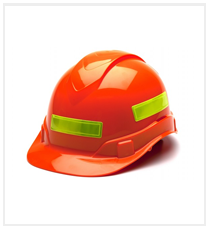 • BS material - Strong, yet ultra-light for seemingly weightless protection
• Low profile design - Offers a low center of gravity for better balance
• Rear padded suspension - Provides additional level of comfort on the wearers' neck
• 4-position harness points - Allows you to move the harness forward, backward, up or down – allowing for the most optimal position for ultimate comfort
• Replaceable sweat band - Padded fabric and polyurethane foam for all day wear
• Vented pressure pad - Keeps the straps in place providing an additional level of comfort
• Easy to grasp knob - Adjusts the suspension from 6 1/2 to 8
• Swinging hinge points - Allows you to find the most comfortable position on the back of your head
• Universal accessory slots
• Please reverse orientation, high temperature (HT) and low temperature (LT)
• Custom imprinting available
• Same options as standard Ridgeline with the addition of air vents at top and rear of hardhat, which help to circulate air and keep the head cool and dry
• Vented options meet ANSI Z89.1-2014 Type 1, Class C
CHIN STRAP for Helmets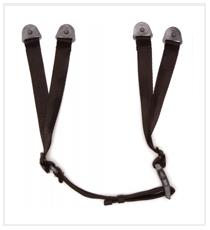 HARD HAT CLIP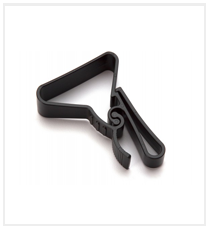 • Clips to clothing, tool belts, belt loops, and d-rings
• To use: clip where desired, push thumb pad in and up to open s-hook, press back to close
• Usable with d-rings, snap rings, carabiners, etc
• Dielectric
• High chemical and stress resistance
• Clip Size 2.32" x 3.14" x .75"
• Clip: POM(Polyoxymethylene)
BALACLAVA BL111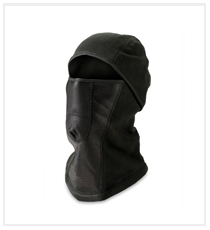 • Ultimate protection from cold, wind, dust, and UV rays
• Balaclava with a hinge design that can be worn in a variety of ways from ski mask to neck gaiter
• Covers face, nose, mouth, and neck while maintaining breathability
• Self-extinguishing thermal fleece and mesh material
• Features mesh breathing panels to increase airflow while minimizing condensation on your eyewear
• Use for skiing, snowboarding, ATVing, hunting, construction, freezer workwear, and warehouse workwear
• One size fits all
RIDGELINE BUMP CAPS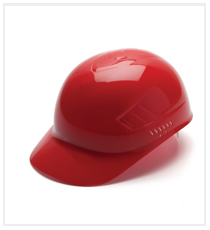 • Stylish Ridgeline bump caps are available for applications where hard hats are not required, but some protection from minor bumps and scalp lacerations are needed
• Ridgeline bump caps are made of polyethylene material and are not designed to meet the safety standards for industrial head protection
• Custom imprinting available
SAFETY HELMETS ISI / BIS MARKED / DGMS CERTIFIED
Safety Helmets is required in almost every Industry where there is a risk of being injured from falling objects or when working in areas of restricted head space. Conforms to EN 397:2012
SHELBLAST PN 541 / PN 542T SAFETY HELMETS WITH AIR VENTS & TEXTILE RATCHET SUSPENSION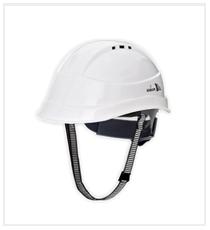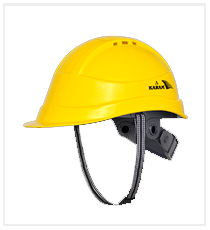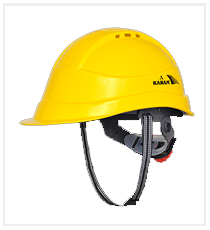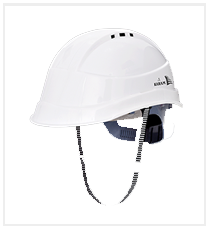 • Stylish Ridgeline bump caps are available for applications where hard hats are not required, but some protection from minor bumps and scalp lacerations are needed
• Ridgeline bump caps are made of polyethylene material and are not designed to meet the safety standards for industrial head protection
• Custom imprinting available
SHELTEK SAFETY HELMETS WITH 6 POINT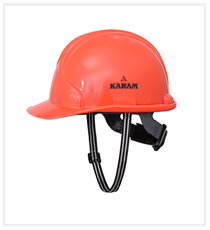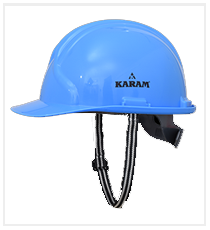 RATCHET SUSPENSION
SHELMET PN 521 / SHELMET PN 501