Wind Indicator Wind Sock Type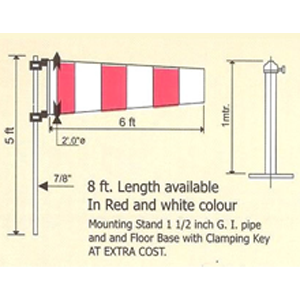 Features :
Consisting of wind Soak Holding Ring, Support cage, Mounting stand.
For use of many industries like Refinery, Sugar Mills, Fertilizers, Textile, Fibre, Paint, Pharmaceuticals, Foundries, Steel Plants, Chemicals, Petrochemicals, Papermills, Pesticides, etc.
Stand painted black inch dia flag post painted white.
Wind Sock Polyster Tough Cloth Double Layered, stitched with Polyster Twisted Yarn.
Support Cage inside the sock is available 5 ft. long for 8 ft. soak at extra cost.
Support Cage for 6 ft. sock is also available at extra cost.
We are one of the reputed manufacturers and suppliers of industrial safety products. We are busy manufacturing products like Wind Indicator Wind Sock Type, Emergency Safety Body Shower Walk On Type, Emergency Body Shower Hand Operated, Eyewash Fountain Drench Shower Combination unit, Eyewash Pedestal unit, etc. Our Wind Indicator Wind Sock Type is highly used in industries such as sugar mills, fertilizers, petrochemical, steel plants, paper mills, pesticides, etc. This Wind Indicator Wind Sock Type consists of a wind soak holding ring, support cage and a mounting stand. It is fabricated to international standard of quality.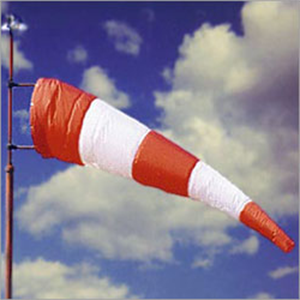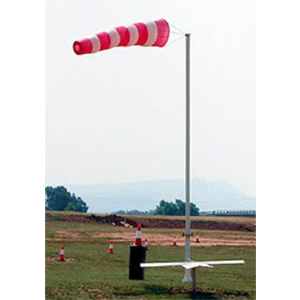 We manufacture "The Windsocks / Wind Indicators" No other windsock can track the wind and wind shears like the TOBIT Wind Tracker™.
Our windsocks were designed from the ground up for the harsh salt water environment found at coastal applications. The TOBIT Windsock was formed out of over 25 years experience in the manufacture of exterior use sewn textile products. Dedicated to producing quality windsocks we will strive to offer you great customer service and value for money.
Temporary and portable masts.
Basic GRP range.
Hinged galvanised steel masts.
Industrial, heliport and airport use – illuminated and non illuminated.
Illuminated for hazardous area applications.